Whether you're planning an event, or simply want to help spread the news about UMBC's 50th Anniversary, incorporating these tools will help you do it! Need something else? Contact us at umbc50@umbc.edu to let us know.
Event Planning Tools
See "Communications Tools" below for talking points and videos to use at your event
Communications Tools
Templates and Downloads
---
Alumni Engagement: A Faculty and Staff Toolkit
The UMBC Alumni Association and Office of Alumni Relations work with campus partners to serve the interests of the alumni community through programs and events and involve alumni in the advancement and support of UMBC. Click here to download a guide to help faculty and staff work with the Office of Alumni Relations on engaging alumni.
---
Email Signature
ADD THE UMBC50 LOGO TO YOUR EMAIL SIGNATURE
Adding the UMBC50 logo, web link (http://50.umbc.edu) and related information to your email signature allows you to easily build interest in the 50th anniversary across campus, as well as with your friends. It's easy to do.
Here is an example of what you might add below your name in your signature:
Follow the instructions below to add a graphic to an email signature in two common email platforms.
In Gmail
Right click the small logo above and save it to your desktop.
Log on to your Gmail account and click on the widget-shaped settings tool in the upper right-hand corner. Click "settings."
Scroll down to the "Signature" section and drag the graphic from your desktop into place in your signature. (Alternatively, you may use the "Insert Image" tool in the toolbar above the signature area, which looks like a mountain, to choose the graphic from your desktop.) Use the type tools to add in type and/or web links.
Scroll to the bottom of the page to save.
In Outlook 2010
Click on File > Options > Mail.
Look for "create or modify signatures to messages," and click on "signatures."
Go to your signature and click where you would like the UMBC50 logo to appear, and then click on the picture icon. Browse and insert your picture, then save.
---
Email Header
Click here to download an image to put at the top of an email about the 50th anniversary.
---
Word Doc Header
Click here to download a word document that includes the UMBC50 header.
---
Google Slides Template
Click here to find a template for building a 50th Anniversary-themed presentation using Google Slides.
---
UMBC50 Wallpapers for Desktop/Mobile/Tablet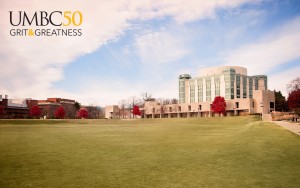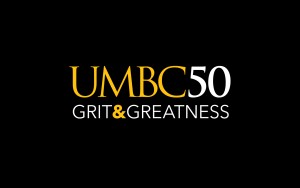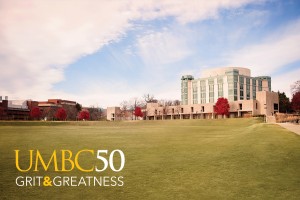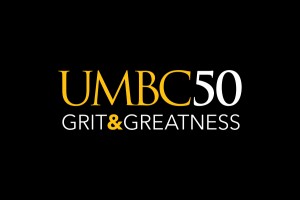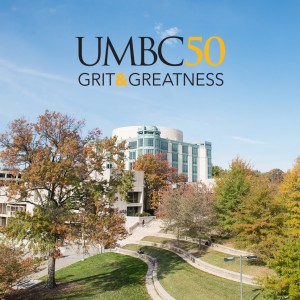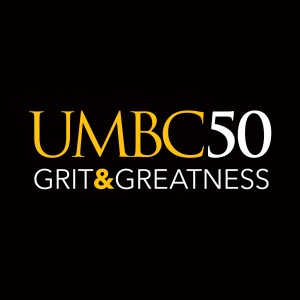 Save