House of Grit Community Festival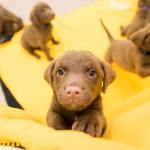 Join UMBC and the surrounding community for the House of Grit Community Festival, 1-6 p.m., Saturday, September 17. The festival will take place in the lots adjacent to the Performing Arts & Humanities Building.
Stay tuned here for the full schedule of the entertainment, food, and fun located within the House of Grit. Activities and locations are subject to change. Click here to see to the full weekend schedule. And don't forget to register!
Affinity Gatherings  I  Main Stage Schedule  I
House of Grit Tent Activities  I  The Dawg Pound
Affinity Gatherings
Make new friends, but keep the old! Check out the schedule of alumni affinity gatherings, and stop by the affinity lounge to reminisce with familiar faces, or make new connections with fellow Retrievers. These gatherings will happen in the Affinity Lounge in the Uniters Tent.
1-2 p.m.             Meyerhoff Alumni
1:30-2:30 p.m.    Black and Latino Alumni
2-3 p.m.             Fab Four & 70's Alumni
2:30-3:30 p.m.    Young Alumni (Graduates of last 10 Years)
3-4 p.m.             Alumni Association Board of Directors
3:30-4:30 p.m.    80's Alumni
4-5 p.m.             Grad School & Graduate Student Association Alumni
4:30-5:30 p.m.    Student Government Association Alumni
5-6 p.m.             Greek Alumni
Main Stage Schedule
Join us for performances by student and alumni groups. Performances will last approximately 15 minutes apiece. Acts and times subject to change.
1 p.m.               Welcome
1:10 p.m.           UMBC Jazz Ensemble
1:30 p.m.           Pep Band in the Dawg Pound
1:45 p.m.           Musical Theater Preview
2 p.m.               Irish Dance Performance
2:15 p.m.          FASA
2:45 p.m.          Major Definition, Hip Hop Dance
3 p.m.              Paige Durrow, UMBC baton
3:15 p.m.         SASA
3:45 p.m.          Gospel Choir
4:15 p.m.          Phi Beta Sigma Step
4:30 p.m.          Mama's Boys
5 p.m.               DJ Through the Decades
6 p.m.               Evan and Jason
7 p.m.               "So You Think You Know UMBC" quiz, with Mario Armstrong
8 p.m.               Symphony and Evening Finale
House of Grit Tent Activities
Whether you're a Maker, a Think, a Solver, an Explorer, or a Uniter — we're all Retrievers! Be a student for the afternoon by taking part in an array of interactive activities happening in the House of Grit tents!
Makers Tent
Baja SAE vehicles: Explore off-road vehicles created by UMBC's award-winning Racing Team!
The Prototyping & Design Lab: Wear your very own 3-D printed ring generated by a printer from the "PAD" Lab!
Game Developers Club: Try your hand at tablet games and card games developed by UMBC's student Game Developers Club!
Explorers Tent
Spiro Collection: Learn about the "Spiro Collection" of ancient artifacts — some dating to 15,000 years ago! — and see how archaeologists conduct a dig.
BEARINGS of Baltimore: Explore what the fledgling city of Baltimore looked like in 1815.
Cranes in Motion Project: In an immersive experience, control a life-size virtual whooping crane.

Thinkers Tent
Magic Planet: Observe a miniature earth with geological and meteorological projections.
Thinkers' Lab: Celebrate science with hands-on physics, chemistry, biology and mathematics activities!
UMBC Haiku: Show your Retriever pride by writing short poems with the staff of Bartleby.

Solvers Tent
Kraken Upcycle: Visit UMBC's famous kinetic sculpture vehicle, and create musical instruments and catamarans with recycled materials.
UMBC Percussion Ensemble: Enter a world where musicians play unusual percussion instruments with bouncy balls and decks of cards.
Uniters Tent

Observe a Lego™ model of the campus grow over time, showing the development of the architecture from 1966 to 2016. Created by Jason Burik '00.
The Dawg Pound
Join in on ongoing fun for all with athletics and intellectual teams, including ladderball, cornhole, fitness experiences, spikeball, bounce houses, can jam, washers, crew demo, trophy displays, and visits from True Grit!
1-1:30 p.m.       Meet the Athletes!
1-2:30 p.m.       Ethics Bowl Team
1:30-2 p.m.       UMBC Down and Dirty Pep Band and True Grit Mascot
2-2:30 p.m.       Meet the Athletes!
2:30-3 p.m.       Dance Team demo and clinic
2:30-4 p.m.       Model UN Team
3-3:30 p.m.       Rhythm Rumble
3:30-4 p.m.       Cardio Party
4-5:30 p.m.       Mock Trial Team
4-5:30 p.m.       Team Building with Athletes
5:30-6 p.m.       Presentation of the Final Four Soccer Trophy